Socratic Seminar 17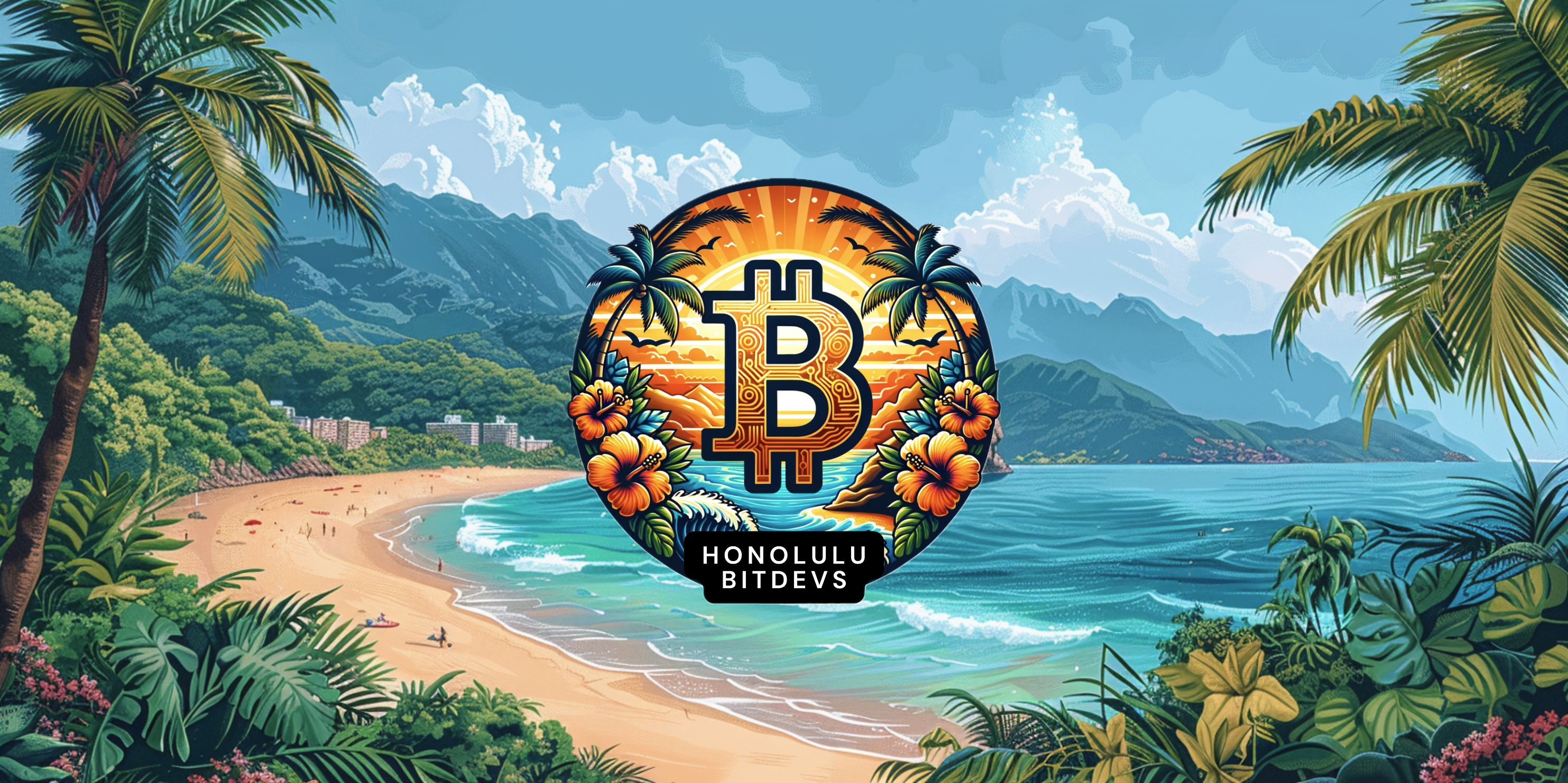 Announcements
Respect people's privacy
Sponsor shoutout

Hawaii Technology Development Corporation
Entrepreneurs Sandbox
Geopolitics
US government announces seizure of 50676.17 bitcoin that was stolen from Silk Road

James Zhong pled guilty to committing wire fraud in September 2012 when he unlawfully obtained over 50000 Bitcoin from the Silk Road dark web internet marketplace.
On November 9, 2021, pursuant to a judicially authorized premises search warrant of ZHONG's Gainesville, Georgia, house, law enforcement seized approximately 50,676.17851897 Bitcoin, then valued at over $3.36 billion.
This seizure was then the largest cryptocurrency seizure in the history of the U.S. Department of Justice and today remains the Department's second largest financial seizure ever.
Specifically, law enforcement located 50,491.06251844 bitcoin of the approximately 53,500 Bitcoin Crime Proceeds

(a) in an underground floor safe; and
(b) on a single-board computer that was submerged under blankets in a popcorn tin stored in a bathroom closet.

In addition, law enforcement recovered

$661,900 in cash
25 Casascius coins (physical bitcoin) with an approximate value of 174 bitcoin
11.1160005300044 additional bitcoin
Four one-ounce silver-colored bars
Three one-ounce gold-colored bars
Four 10-ounce silver-colored bars
One gold-colored coin.

Around March 2022, Zhong began voluntarily surrendering more bitcoin to the Government

In total, ZHONG voluntarily surrendered 1,004.14621836 additional bitcoin.

El Salvador presents bill to Congress that paves way for bitcoin-backed volcano bonds

On November 17, El Salvador's Minister of the Economy submitted a digital assets issuance bill to the country's legislative assembly, paving the way for the launch of its bitcoin-backed "volcano" bonds.
A year ago, El Salvador announced plans to issue $1 billion in bonds on the Liquid Network, a federated Bitcoin sidechain, with the proceedings of the bonds being split between

A $500 million direct allocation to bitcoin
An investment of the same amount in building out energy and bitcoin mining infrastructure in the region

Bitfinex is set to be granted a license in order to be able to process and list the bond issuance in El Salvador.
The bonds will pay a 6.5% yield and enable fast-tracked citizenship for investors.
The government will share half the additional gains with investors as a Bitcoin Dividend once the original $500 million has been monetized.

These dividends will be dispersed annually using Blockstream's asset management platform.

The act of submitting the bill kickstarts the first major milestone before the bonds can see the light of day.

The next is getting it approved, which is expected to happen before Christmas, a source close to President Nayib Bukele told Bitcoin Magazine.
Market/Adoption
FTX collapse and contagion

Deep dive into Sam Bankman-fried (SBF) and the FTX / Alameda fraud

Great video summarizing this history of FTX and the timeline of the collapse

FTX was a crypto exchange founded in 2019 by Sam Bankman-fried (SBF)

It experienced massive growth since its founding to become the third largest crypto exchange in the world

Sam also founded a crypto hedge fund called Alameda Research
FTX gives Alameda priority orderflow, allowing its sister hedge fund to front-run other traders - basically a perpetual money machine for Alameda by earning a few basis points off all that trading volume
Alameda's leaked balance sheet showed that a large chunk of their assets were in FTX's own exchange token FTT

$5.8 billion of the $14.6 billion reported

FTT is an exchange token that FTX issued

It gave various benefits on the exchange to holders, like reduced trading fees
FTX and Alameda have always held the majority of the tokens with only a small amount actually circulating on the free market

Alameda's holdings represented 2-3x FTT's entire circulating supply

Here's how the FTX / Alameda collusion worked:

FTX creates FTT out of thin air
Alameda buys or premines FTT at super low price
FTX pumps FTT via wash trading, token burns, and other scammy methods
Alameda posts FTT back to FTX as collateral, borrowing "real" assets from FTX's customer deposits

The scheme collapsed when CZ from competitor exchange Binance tweeted that he was going to sell all of Binance's FTT holdings - worth more than $500 million
The sell pressure against FTT cratered its price, which took FTX and Alameda out with it (as 2 of the largest token holders)
FTX paused all withdrawals the next day and have since filed for bankruptcy
Alameda and FTX had financial ties to all sorts of other entities in the space who are now being affected by the collapse and deleveraging
The resulting contagion has rippled into other parts of the industry:

BlockFi files for bankruptcy as FTX contagion spreads

Back in June, we mentioned that FTX was bailing out BlockFi with a $250m line of credit
That later morphed into a $400 million credit facility and gave FTX the ability to acquire BlockFi
BlockFi's solvency was put into question after FTX collapsed
BlockFi had already paused withdrawals a couple weeks ago
BlockFi officially filed for bankruptcy earlier today
BlockFi has $1-10 billion in liabilities but only ~$250 million cash on hand
Not looking good for client funds that were on the platform

Gemini Earn and Genesis Global Capital halt withdrawals/redemptions amid Genesis solvency concerns

Genesis Trading services a large portion of the institutional investor base in the bitcoin and broader crypto markets.

For lending, trading, hedging, exchange yields, etc., Genesis Trading was the brokerage to facilitate a lot of that activity.

Genesis held a short client call to announce the suspension of redemptions, withdrawals and new loan originations.
With exposure to FTX and Alameda Research, the company now needs another liquidity injection after having nearly $175 million locked in a trading account with FTX.
Parent company Digital Currency Group (DCG, the parent company of Grayscale), injected $140 million into the business to keep operations running smoothly.

Genesis is still scrambling to find more capital (around $1 billion?)

Gemini Earn had to halt withdrawals as a result of the solvency concerns with Genesis - they stopped paying out yield to Gemini's clients

Stay humble. Stack sats. Practice self-custody.

The best way to avoid this kind of contagion risk is to withdraw bitcoin from exchanges to keys you control
You don't actually own any bitcoin that you give to a third party to hold on to
Irresponsible leverage is being cleared from the system as each bad actor files for bankruptcy - this is ultimately a good thing, even if it's difficult for those who might have lost funds
These events might cause short-term price volatility for bitcoin, but the protocol itself is entirely unaffected - we keep mining blocks
This is why it's so important to hold your own keys

Bitcoin Policy Institute releases new report on Proof of Reserves (Obsidian Link)

The Bitcoin Policy Institute (BPI), a non-profit dedicated to furthering governmental Bitcoin adoption, has released a new report discussing proof-of-reserves (PoR) in the bitcoin and cryptocurrency ecosystem following the FTX collapse
BPI's report argues that the adoption of PoR will

Provide information on counterparty risk
Reduce the chance of systemic default contagion
Improve user trust in their custodial relationships

BPI continues to explain that recent systemic failures in the industry have attracted the eyes of lawmakers, as was seen with the fall of FTX when the CFTC and SEC both announced they were investigating the company.
Because a lack of transparency has fueled the downfall of many companies over the course of this past year, BPI suggests that the only logical path forward is for the industry to adopt a PoR-based approach.
As of November 9, eight exchanges have reportedly followed Binance in announcing their intentions towards increased transparency in the ecosystem.
David Zell, co-founder of BPI, also commented on the dynamic shift of the industry. "FTX's bankruptcy should remind all of us that the only way to hold digital assets without counterparty risk is to custody them yourself," said Zell. "But when customers deposit their assets with a third party, firms need to be as transparent as possible about the state of those funds. Solutions like proof of reserves can play a major role toward that end."
Technology
Mining
Margin Squeeze - How bitcoin mining revenues evaporated over the past months

Marty's Bent Issue #1275: Miners are in a world of hurt (Obsidian Link)
Pain in the mining world continues as hashrate continues to climb over the last several months

It has been dropping a bit in November as unprofitable miners have been forced to shut off

Bitcoin miners have never produced less bitcoin per unit of hashrate

A miner's daily bitcoin compensation for a unit of hashrate is called the bitcoin-denominated hashprice
1 EH/s now produces about half as much bitcoin per day as it did one year ago

Only miners who have more than doubled their hashrate over the past year earn the same amount of bitcoin as they did in October/November of last year

The bitcoin-denominated hashprice will likely keep trending downwards as the difficulty keeps growing due to more hashrate coming online
On a longer timescale, in spring of 2024, the block subsidy halves again from 6.25 BTC to 3.125 BTC, which will lead to a massive drop in the bitcoin-denominated hashprice
Because of the falling bitcoin-denominated hashprice, miners who want to keep their bitcoin production on par with previous years will have to rapidly grow hashrate

Bitcoin miners have never made less dollar per unit of hashrate

Not only have one unit of hashrate never generated less bitcoin than now, but the value of this bitcoin has also evaporated.
During the golden days of bitcoin mining in October 2021, the average bitcoin price was $59k, and we're now sitting around $16-17k, which is a decline of ~75%
Since then, the lethal combination bitcoin becoming more difficult to mine per unit of hash and the massive drop in price per coin have caused dollar-denominated hashprice to plummet by over 80% since its all-time high.
Some hashrate derivatives products are gaining popularity on the market to help enterprise miners hedge their revenues over time, but this market is brutal for even the most effectively hedged miners

Only energy-efficient machines powered by low-priced energy are cash flow positive

The Luxor report includes a chart about 2/3 of the way down that compares breakeven hashprices for various machines at different power costs
Machines that can access cheap/wasted energy are still doing okay
The problem is that getting access to such cheap electricity is very difficult during the current energy crisis, which has led to surging energy prices all over the globe

Takeaways

Hard to say if we've reached maximum pain for miners, but it seems like more is to come
Some large miners used easy money financing from a year ago when interest rates were more favorable to purchase a lot of hardware that's just now coming online

Even if it's unprofitable to plug in, they might anyway because of the massive sunk cost (time, money, & resources)
Could turn into a situation where miners are churning water to see who folds first
Optional Topics