Socratic Seminar 19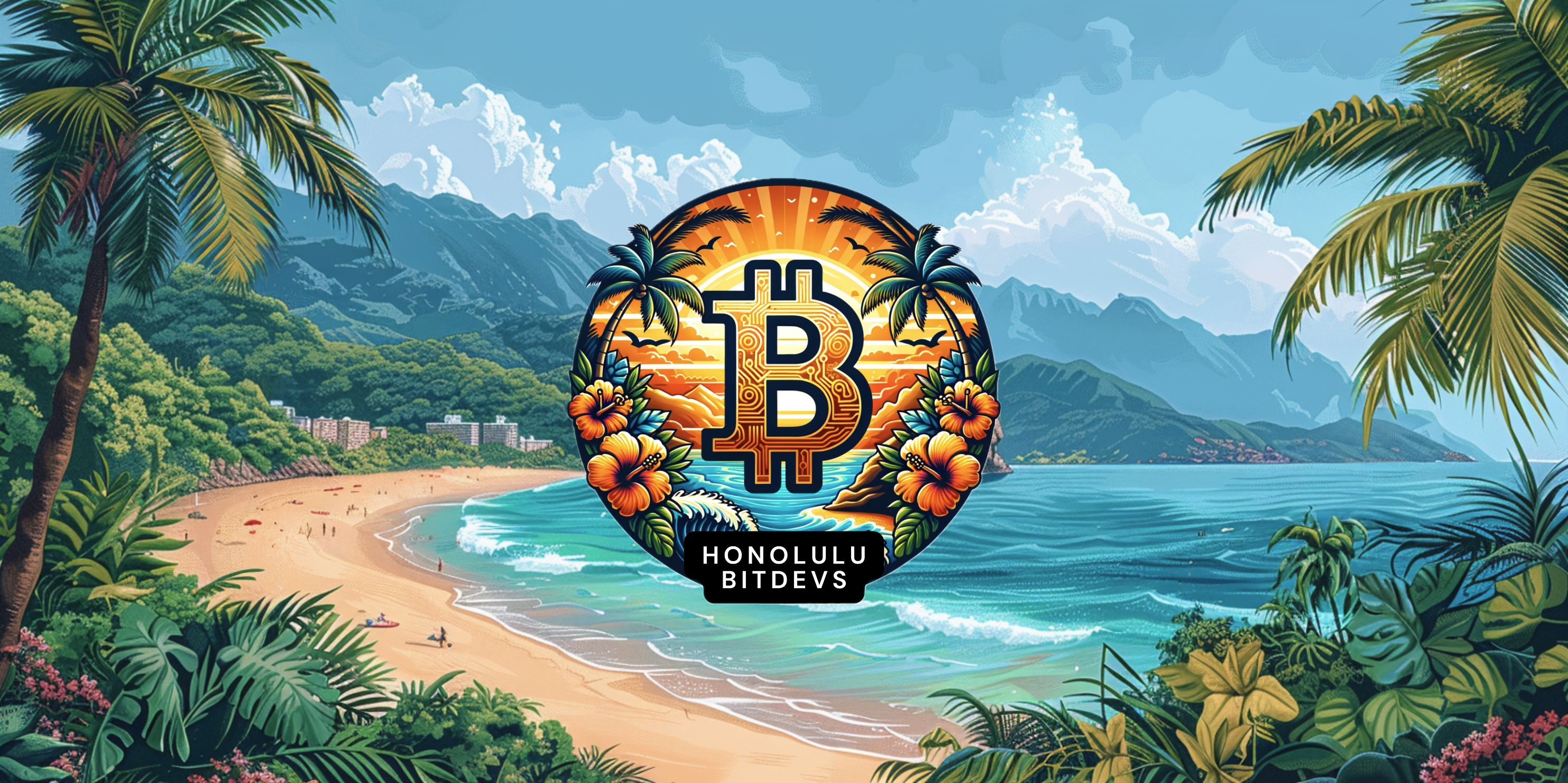 Announcements
Respect people's privacy
Coinkite giveaway reminder
Sponsor shoutout

Hawaii Technology Development Corporation
Entrepreneurs Sandbox
Geopolitics
EU lawmakers vote to impose strict capital requirements on banks holding bitcoin and crypto (Obsidian Link)

European Union lawmakers have voted to impose strict capital requirements on banks that hold cryptocurrencies
Banks would be allowed to hold 2% of capital in bitcoin, but required to have one euro in capital for every euro in cryptocurrency held - in an effort to "prevent instability in the crypto world from spilling over into the financial system," according to Markus Ferber, economic spokesperson for the EU parliament's European People's Party
Lawmakers cite the chaos in the markets seen over the last few months as further evidence that such regulation is necessary
While the European Parliament's Economic and Monetary Affairs Committee voted to approve the measures, in order for them to go fully into effect, they must also be approved by the European Parliament as a whole, and be presented to the national finance ministers meeting in the Council of the European Union
The passed regulation mirrors that suggested by the Bank for International Settlements' Basel Committee, which also suggested the highest possible risk tier weighting for holdings of "unbacked crypto." Their recommendations placed a 2% limit on tier 1 capital that could be held denominated in unbacked cryptocurrencies

BIS committee recommendation was discussed at last month's BitDevs
Market
Where's the money, Barry?

SEC charges Genesis and Gemini for the unregistered offer and sale of crypto asset securities through the Gemini Earn lending program (Obsidian Link)
Barry Silbert is the founder and CEO of the Digital Currency Group (DCG) conglomerate
Genesis Trading is the OTC trading desk underneath the DCG corporate umbrella

Genesis laid of 30% of staff earlier this month and has since filed for Chapter 11 bankruptcy
It looks like Genesis was taken down due to contagion primarily resulting from the failures of Three Arrows Capital and FTX

Gemini (an exchange run by the Winklevoss twins) is one of many companies affected by Genesis's reckless, over-leveraged lending practices

Their Gemini Earn program was a popular way for their clients to earn yield on crypto assets until payouts were unexpectedly halted by Genesis
It has been a few months since those withdrawals were halted, affecting more than 340,000 Gemini Earn users
Cameron Winklevoss wrote an open letter to the DCG board demanding Barry Silbert's removal, claiming he defrauded Gemini by misrepresenting Genesis's working capital
The firm allegedly marked a 10-year promissory note down as a current asset, which normally "refers to cash, cash equivalents, or other assets that can be exchanged into cash within one year"

On top of this, the SEC recently came forward with charges against both Genesis and Gemini for unregistered securities trading through the Gemini Earn program
What does it all mean?

Parties affected by Genesis are going to be dragged through lengthy bankruptcy proceedings in an attempt to recoup some of their losses and make their own clients whole (or recover whatever scraps are left)
Contagion probably isn't over - Genesis's failure is going to bleed into DCG's other subsidiaries

E.g., Grayscale's GBTC would be at risk if DCG goes under
Some estimate that Grayscale alone holds ~3% of the total BTC supply, and being forced to liquidate that on the market would introduce a lot of sell pressure
The amount of bitcoin owned across all of DCG's subsidiaries is even more substantial

Bitcoin that is held by custodians can be frozen and stolen

Gemini Earn users introduced third-party risk and unnecessary trust when they kept their funds on that platform, which then brazenly lent out those entrusted funds

Besides short-term price volatility, bitcoin that is properly self-custodied in cold storage is entirely unaffected by these incidents
Technology
Mining
Luxor releases "Hashrate Index 2022 Bitcoin Mining Year in Review" (Obsidian Link)

The 2021 bull market brought a lot of capital into the bitcoin mining industry, which became increasingly institutionalized and intertwined with traditional finance and energy sectors
That's why 2022's bear market hit so hard - most mining profits gained in the bull market were lost

Hashprice hit an all-time low in November

Hashprice, a term coined by Luxor, refers to the expected value of 1 TH/s of hashing power per day. The metric quantifies how much a miner can expect to earn from a specific quantity of hashrate

New-gen ASICs exited the year at all-time low valuations.
Many Bitcoin mining stocks fell more than 90%.
North America's leading hosting providers went bankrupt.
Acquisitions and asset sales became a prevailing theme.

Even with last year's market carnage, Bitcoin's hashrate grew 41% in 2022 (compared to 2021's 18% growth)
With Bitcoin's price impaired, miners made significantly less on a USD-basis compared to 2021. Still, the $9.55 billion in revenue is still nearly double the rewards miners reaped each year in 2020, 2019, and 2018
2021's bull market – and the hashrate blackout caused by China's Bitcoin mining ban – made the year an extremely profitable time to mine Bitcoin. The average hashprice for the year was $314.61/PH/day and the yearly high was $412.57/PH/day
The USD hashprice high for 2022 of $246.86/PH/day came on January 1, and it was only downhill from there. The average USD hashprice was $123.88/PH/day, and the $55.94/PH/day low for the year was also an all-time low for Bitcoin's hashprice
The average industrial electricity price in the US in 2022 was $85 per MWh, a 16% increase from 2021. Even after this electricity price inflation, 35 states have lower average industrial electricity rates than the S19 Pro's current break-even electricity price of $92 per MWh.

Bitcoin mining is still very viable in many US states, particularly considering the opportunities for miners to reduce their ultimate electricity prices by engaging in sophisticated power strategies.

These power strategies can take many forms, but a common theme is that miners exploit the unique low-consequence-interruptibility of the bitcoin mining process by adjusting their electricity consumption based on market signals. (Other high-energy intensive industries, like traditional data centers or industrial manufacturing, cannot power down without disrupting major economic activities).

In 2021, New-gen (S19, M30 series) and mid-gen rigs (S17, M20 series) hit all-time high values amid the market mania. In 2022, the bear market drove these rig tiers to all-time lows. New-gen rigs fell 85% from $101.04/TH to $14.88/TH, mid-gen rigs fell 87% from $76.10/TH to $9.92/TH, and old-gen rigs fell 82% from $26.53/TH to $4.72/TH.
Driven by market incentives, the public miners expanded as quickly as possible in 2022, mostly with hardware that was pre-ordered in 2021
Public miners started the year producing 14% of Bitcoin's hashrate, and ended the year at 19%. This increase in their share of the global hashrate means that they expanded capacity much faster than the private miners in 2022. The public miners increased their cumulative hashrate by 59% in 2022, compared to the private miners' 19% hashrate growth.
Coinkite Giveaway #3
"Guess the Nonce" Google Form

Submit guesses ahead of time (only if you plan on attending the meetup)!
A specific block will be chosen at the meetup and its nonce will be compared to all submissions - closest guess wins
Previous winners are ineligible
Video explaining what a nonce is in relation to bitcoin mining

A "nonce" is a "number used only once".
Miners are continuously hashing block data when trying to "win" the block lottery. The nonce is an extra field that can be repeatedly modified to produce entirely new hashes without changing the actual transaction data in the block.
Miners keep changing the nonce to generate new hashes, ultimately trying to get close enough to the difficulty target.
Optional Topics